Breaking News! The InsureLife Group sponsor 2 great causes! – "Exercise Always Remembered" Remembrance Service and shirt sponsor of the RAF ICARUS FC Football Team
The last 2 weeks have seen a busy and memorable period for The InsureLife Group, with 2 sponsorship deals which we believe are fantastic and worthy causes.
Exercise Always Remembered
Firstly, we were the main sponsor for "Exercise Always Remembered" – Supporting the Armed Forces on Remembrance and signing the Armed Forces Covenant with Sunderland AFC at the famous Stadium of Light.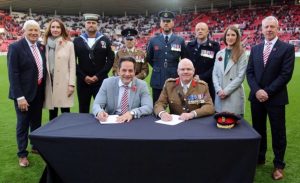 This sponsorship lasts a whole year and takes us to the 100th year of Remembrance in 2020.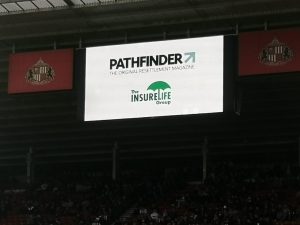 You can watch the special video filmed at the Stadium of Light and other services here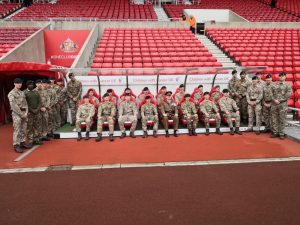 InsureLife Sponsor the RAF ICARUS Football Team – Official RAF Football
Last week, The InsureLife Group became the Official Sponsor of the RAF ICARUS FC Football Team.
This is the official football team of the Royal Air Forces (RAF).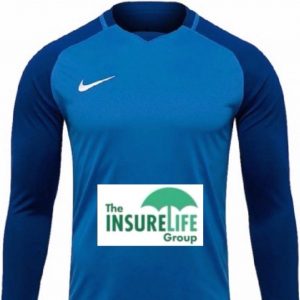 Founded in 1956, the Club comprises current and former serving RAF officers and personnel.
Ryan Bradshaw, Project Delivery Manager at the Royal Air Force (RAF) said "Excellent move for the RAF to form a partnership with The InsureLife Group. A huge thank you to John Stephenson and Adam Kirkham from The InsureLife Group for supporting the RAF – it makes a massive difference."
John Stephenson, Business Development Director of The InsureLife Group (having served 21+ years in The British Army) commented: "We are immensely proud of our connections with the RAF and look forward to enhancing our relationship over the coming years."
The Club currently competes in 3 AFA cup competitions. The Club also has an active Veterans (over 35) team and in total plays over 40 fixtures a season including an annual overseas visit which over recent seasons has included the Netherlands, Germany, USA, Cyprus, Denmark, Bulgaria, Guernsey and Gibraltar.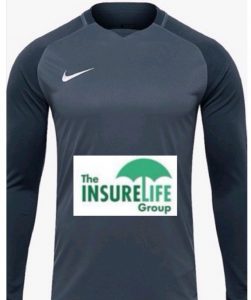 We are delighted to strengthen our strong relationship with the Armed Forces and pleased to be sponsoring two excellent causes.